After discussing the gearbox installation with Ian Nixon, he mentioned that he modifies the front suspension to improve turn-in and self-centering. I'd always felt that the steering was heavy and vague, so whilst having the 131 'box installed I had the suspension modified too, especially as this provided some savings than doing these jobs separately!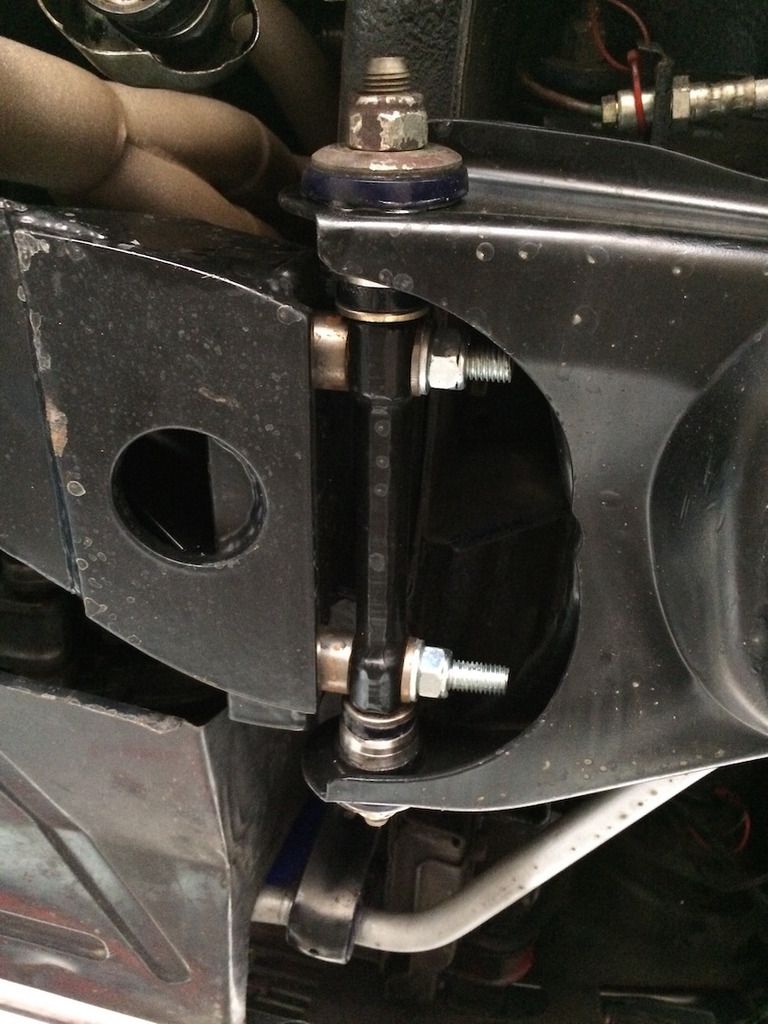 The wishbones were strengthened and moved forward 10 mm to improve turn-in.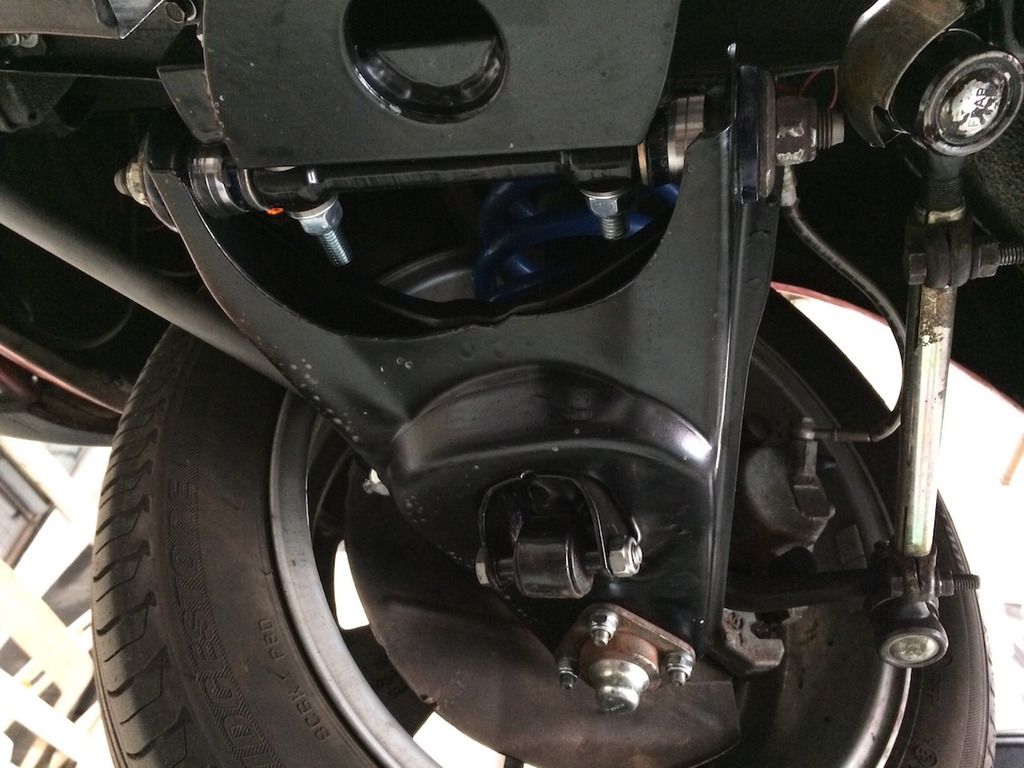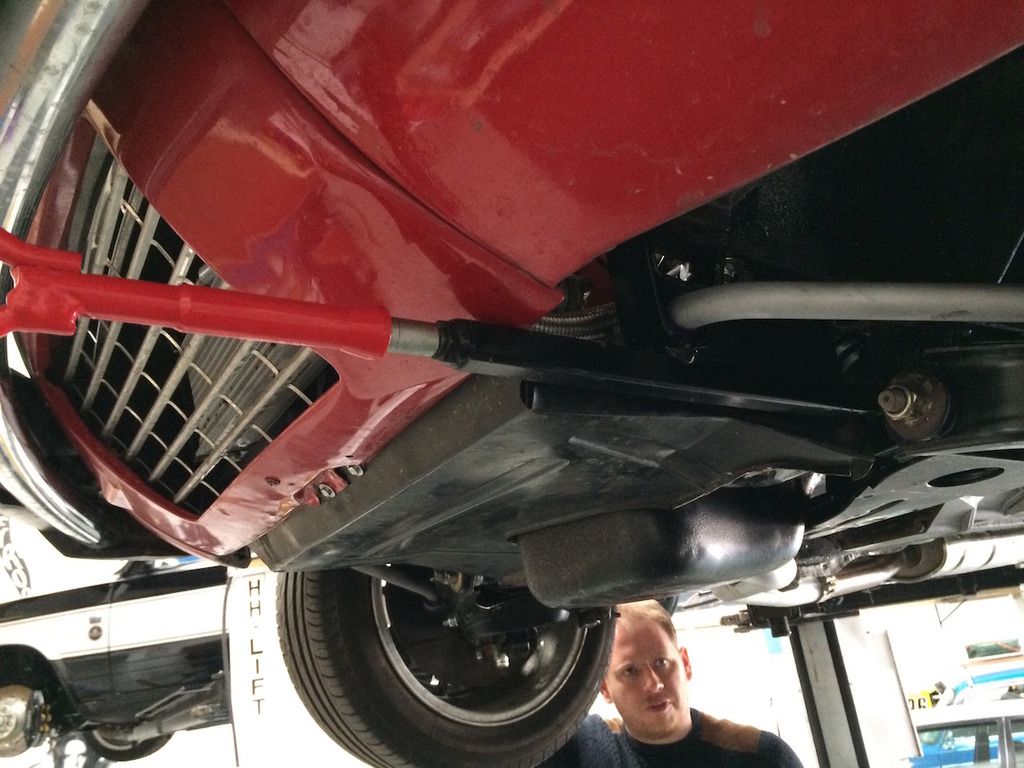 Ian was, at my request, also able to make a sturdy towing point. I can screw in the red towing eye as shown and use a solid tow bar if required.
Ian also modified the anti-rollbar brackets to cope with the changed geometry. He was keen to fit double roll-bars as per his racing Lada but due to funding limitations, and because my 124 is for road use only, I thought it unnecessary. Although Ito be fair to Ian, he believes it would offer a further improvement.
The very stiff steering was due to the steering idler being virtually seized, but a refurbished idler coupled with Ian's work has made the 124 a delight on the roads. It is far more 'alert' and responsive plus much lighter to steer. Overall, an excellent modification that I would recommend highly.