Guy recently fully prepared a 2L TC for my 1977 124 Spider. He did a 'bench run' of the engine and everything, as expected, was sweet.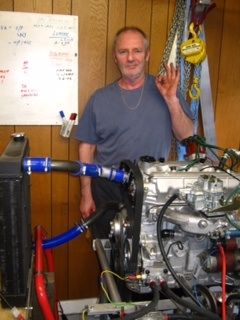 However, when I first started to drive the car the oil pressure was initially OK but not great (around 15 PSI indicated at tickover). However, over a week or so the pressure got worse, to the extent that the gauge registered nearly zero at tickover (thankfully the oil light remained off). I mentioned this to Guy when I called by and, because he is so committed to his work, he immediately dropped everything and eventually managed to rig up one of his Racetech gauges.
Well, the 'real' reading saw the Racetech gauge rapidly swing round to at least 50-80 psi when the engine was revved.
So, the lesson here is obvious, although the old gauges look nice and in-keeping, they are around 40 years old now and gradually deteriorate - besides they were never very good when new! So, if you have invested a lot of time and money in doing up your engine, or you have a standard engine and it looks like the oil pressure is low, the simple message is - GET QUALITY GAUGES!